Byron Bay may be recognised across the globe for its natural beauty and laid-back way of life, but it isn't the only town in the Northern Rivers with spectacular beaches and a vibrant community.
Earlier this year at the Destination Byron Tourism Symposium, we invited active members of the region's visitor economy to discuss the Northern Rivers as a brand.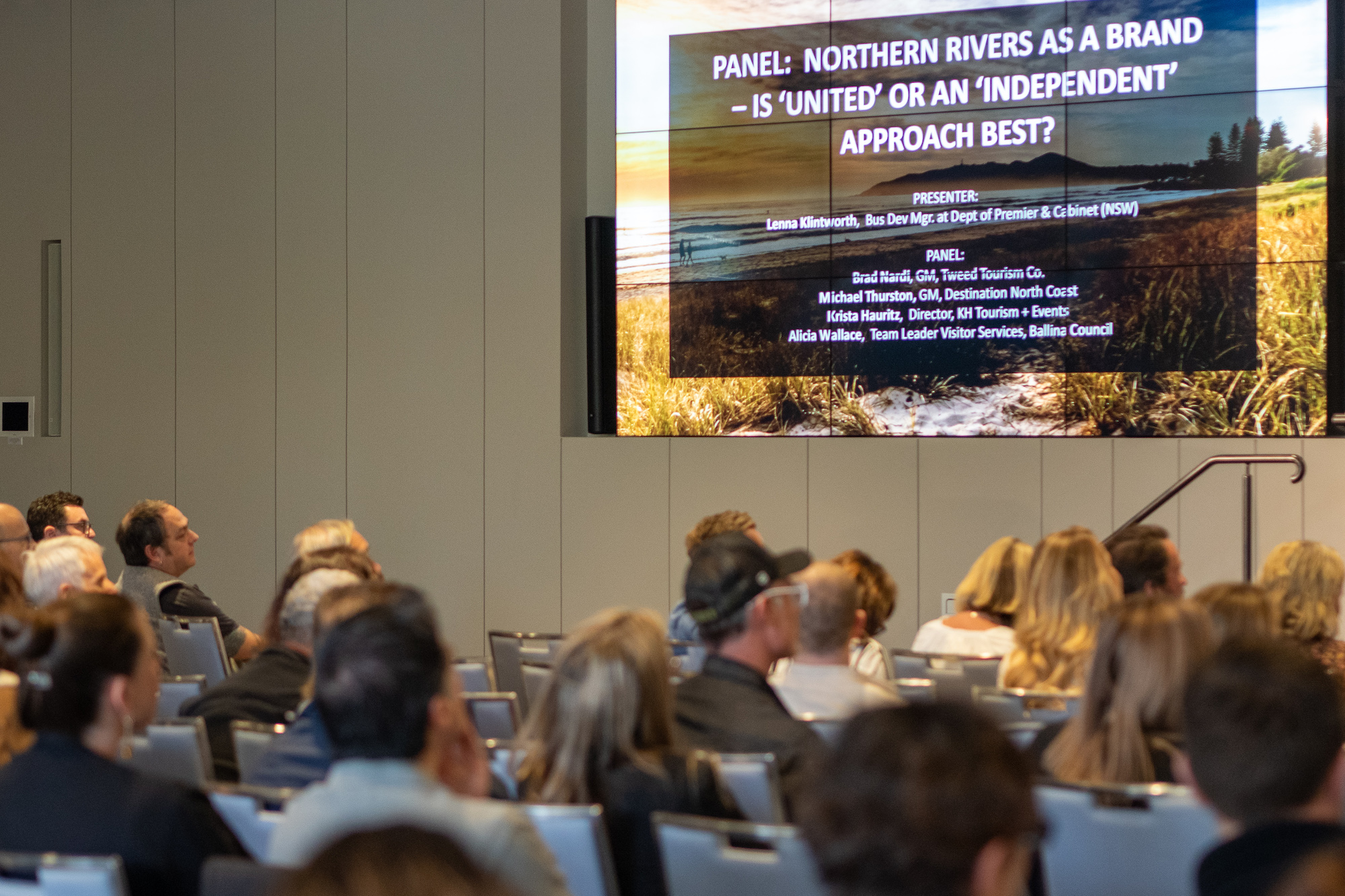 Is a united or independent approach best? Can smaller, lesser-known towns and villages capitalise on the well-established Byron name? And is a shift toward a Northern Rivers brand beneficial to Byron Bay itself?
The panel – Brad Nardi, GM, Tweed Tourism Co.; Michael Thurston, GM, Destination North Coast; Alicia Wallace, Tourism Manager, Ballina Shire Council; Krista Hauritz, Director, KH Tourism + Events; and moderator Lenna Klintworth, Business Development Manager, Department of Premier and Cabinet, NSW – all agreed: a thoughtful, collaborative approach is best.
The time is right
Panel members believed that now is the right time to take a united approach to the Northern Rivers brand.
Business goals are more aligned than ever before. Both larger-scale, well-known businesses and smaller 'hidden gems' are looking to deliver sustainable, authentic experiences. Working together to bolster these values not just in Byron Bay but also throughout the Northern Rivers would benefit all.
Collaboration is about the future, too. Travel trends and visitor expectations evolve – the Northern Rivers has to reinvent itself to be one step ahead of the curve.
Does Byron Bay stand to benefit from dispersal?
The majority of the panel members felt that Byron Bay had as much to gain from a united Northern Rivers brand as the region's other towns. The wider we spread the net, the less pressure will fall on Byron Bay, especially from day-trippers.
Concerns were raised about the bastardisation of the Byron Bay brand. Businesses based as far as an hour out of Byron use the town's image to market their products and services. Does this common practice take away from the unique essence of the town? Or, can Byron Bay business owners and residents get too precious?
Either way, there's no denying the power of the word 'Byron.' It's something recognisable that can be – and is – leveraged across the region and beyond.
Image: Richard Rydge