DESTINATION BYRON
Who are we?
Jingi Walla! Welcome to Arakwal country.
We acknowledge the Arakwal Bumberlin people of Bundjalung Nation who are the Traditional Custodians of this land which we live, work, and stand on.
We acknowledge their continuing living culture, connection to land, waters and community; we ask that you help look after and respect country.
We acknowledge and extend our respect to Elders both past and present and upcoming future leaders.
Vision
To maintain a forum to educate and instigate positive change on all matters Byron visitor economy related.
Mission
To maintain a committee of industry skills-based board members to represent all major sectors of Byron Shires Visitor Economy.
To hold events that are meaningful to those involved in the Byron Visitor Economy.
To be the conduit between Byron's Visitor Economy participants and all levels
of government; and to represent on chosen issues which affect our businesses.
To collect, interpret, and disseminate Byron's Visitor economy data and research.
Annual Visitors to Byron Shire
Value of Tourism to Byron Shire
MEMBERSHIP
Destination Byron offers FREE membership to all Byron Shire businesses and service providers who participate in the regions tourism industry. Just subscribe to our newsletter to keep up to date.
MEET THE TEAM
Destination Byron (Destination Byron Visitor Industry Association Incorporated) is managed by a skills based board of ten people.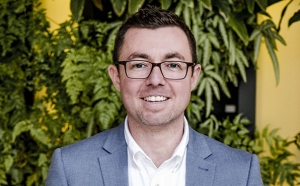 David Jones, Pres
Is the Sales and Marketing Manager at Elements of Byron. In his 20-year hospitality career, he has operated hotels across multiple sectors.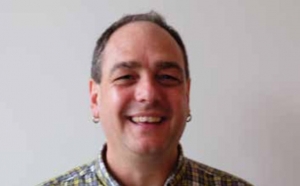 Rick Slater, VP
Founded byronbay.com in 1997. Rick's expertise is in Internet marketing, including SEO, social media, content marketing and affiliate marketing.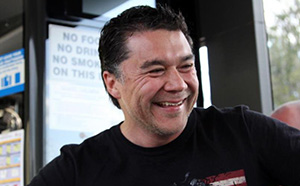 Shane Ironside, Tres
Business management, training, cultural and business change, strategic development, negotiation, team building, people.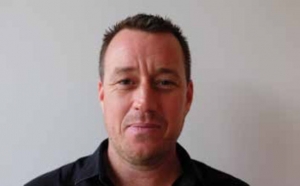 Dominic Spreckley, Sec
His 20-year career spans across sales, transport fleet operations, and management. He is currently expanding his expertise into real estate.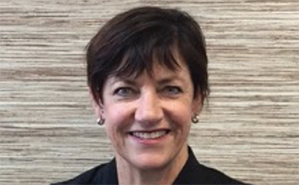 Michelle Bourke
Owner/operator of Byron Holiday Park, a former Solicitor and mediator and is a current board member on the State Board for the Caravan and Camping Industry and a current Board Member of Regional Development Australia – Northern Rivers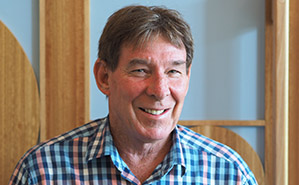 Peter Wotton
Is the owner of Paramount Publication House. He has done business in Byron for over 40 years.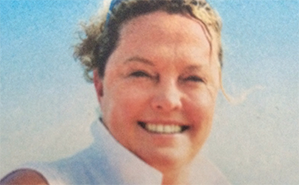 Alice Livingston
Owner/operator of Cape Byron Kayaks, the current President of the Byron Bay Backpacker Operator Association (BOA), which is a sub committee of BOA NSW and is the current Tourism Industry Representative on the Marine Parks Advisory Panel.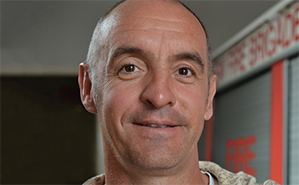 Phil Preston
Has been a community representative of the area for 11 years. Including as a fire fighter with FRNSW, coordinator of the STEER Youth transport project and has with other many community organisations.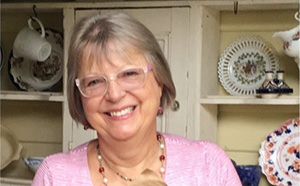 Ruth Hunt
Hospitality and tourism turnaround business consultant and mentor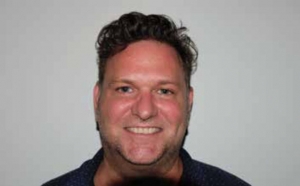 Simon Richardson
Has been the mayor of Byron Bay since 2012, and a Councillor since 2008. He supports a visitor economy that reflects the values of Byron's community.
The 'DESTINATION BYRON VISITOR INDUSTRY ASSOCIATION INCORPORATED' – INC9897433 (aka 'Destination Byron') is committee comprised of four office bearers (with voting rights), six committee members (with voting rights), and five ex-officio board roles (non-voting). All roles are volunteer based with no remuneration. The committee is governed by its very own constitution, a board members code of conduct, and operates under the 'Associations Incorporation Act 2009'. There are currently over 500 members of Destination Byron.  Destination Byron is not funded by any level of government, as many other local tourism organisations (LTO's) are. Membership is currently complimentary thanks to local business sponsors whom offset Destination Byron's operating costs. Membership is easily done on the website destinationbyron.com.au. In 2019, members received invitations to six events hosted by Destination Byron, and a monthly email newsletter full of industry news.
The committee manages Destination Byron's affairs during ten board meetings per year, each of two-hour length. They are currently held between 4.30pm-6.30pm on a weekday. A requested minimum commitment of seven meetings per annum is asked of committee members, along with a single annual general meeting per annum.
Destination Byron is supported by a paid marketing sub-contractor, events sub-contractor and bookkeeper.
Committee roles are: –
President: Owns the strategic direction of the organisation. Manages the board members unique roles and responsibilities. Proactively manages the replacement of board resignations and prospects new interest annually. Oversees the annual strategy document, ensures income and expenses are managed to ensure financial stability and sustainability. Chairs the monthly meetings and annual AGM. Manages all media requests including written and radio. Attends industry events on behalf of the organisation. This is the most hands-on role on the board and requires the greatest investment of time to achieve the current strategy. A two to three-year term commitment is desired but not mandatory.
Vice President: Works directly with the president in curating and executing the annual strategy. Substitutes the president as required for representation moments and media relations. This person ideally is interested in becoming president in the future.     
Treasurer: It is the duty of the treasurer of the association to ensure:  (a) that all money due to the association is collected and received and that all payments authorised by the association are made, and (b) that correct books and accounts are kept showing the financial affairs of the association, including full details of all receipts and expenditure connected with the activities of the association.
Secretary: This role is governance centric and is responsible for taking minutes at all meetings, organising and distributing meetings and their agendas. Manages the organisations email account. Liaises with the three paid sub-contractors on behalf of the committee. Chases outstanding task as per meeting minutes. The secretary's personal details are kept on file with Fair Trading and this role is responsible for ensuring annual financial forms and board member details are submitted.
Committee Member: These six voting roles should collectively represent the broader visitor economy in committee meetings, and vote on motions during the meetings. Committee members ideally contribute a skill set that assists the committee with a specific initiative, such as organising events, marketing, administration etc. Time contribution outside of the monthly meetings is promoted, which allows the committee to achieve its missions.
Ex-officio board roles: These five non-voting roles are allocated to regional chambers of commerce so they can participate in board meetings.