Data is critical, but data without context only captures a small portion of a much bigger picture.
Benchmarking – that is, comparing your own data against that of your competitors – is something Paul Hammond, the Business Development Manager at STR, spoke about in detail at the 2019 Destination Byron Tourism Symposium.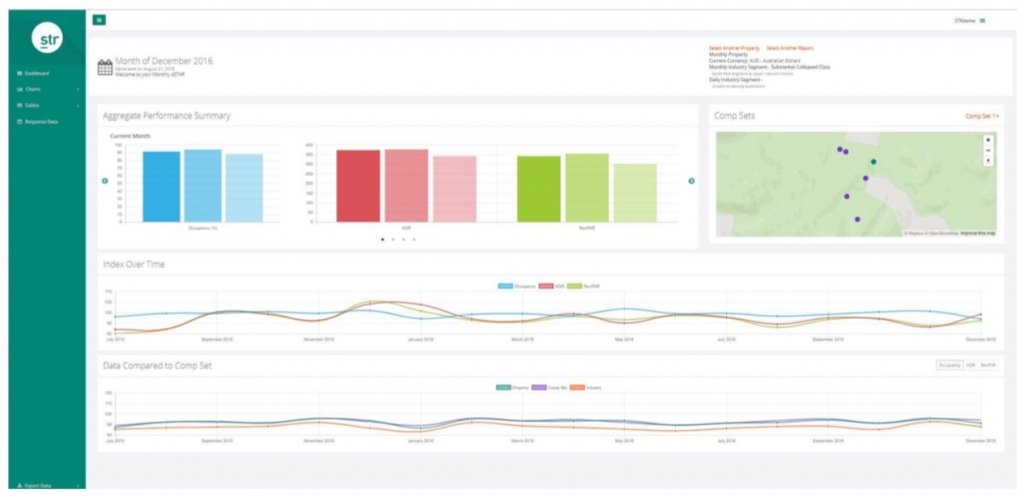 STR delivers bespoke benchmarking reports to accommodation providers free-of-charge that capture three performance metrics:
Occupancy
Average daily rate
Revenue per available room
From there, property owners and operators can perform several critical activities, including:
Analysis that reveals return on investment
Monitoring that shows how segments in a particular destination are performing
Benchmarking, the most important activity, that unveils how one destination is performing against another or how one property is performing against others in the region
Investing in a way that's supported by the analysis of factual information and market studies
Data captured from single properties is also used to track broader trends, such as the average room or occupancy rate in a particular region or across the country.
You can read through Paul Hammond's insightful Tourism Symposium presentation here. Find out more and sign up to their free Hotel Survey Reports here. It's a truly fantastic business tool.
Visit STR's website at www.strglobal.com